Tripod Mounting
Tripods are handy tools for conducting imaging studies and testing cameras in general. Zivid cameras can easily be installed on tripods. Here are some recommended tripod manufacturers:
Tripod Adapter for Zivid Two is required for mounting Zivid Two camera on a tripod.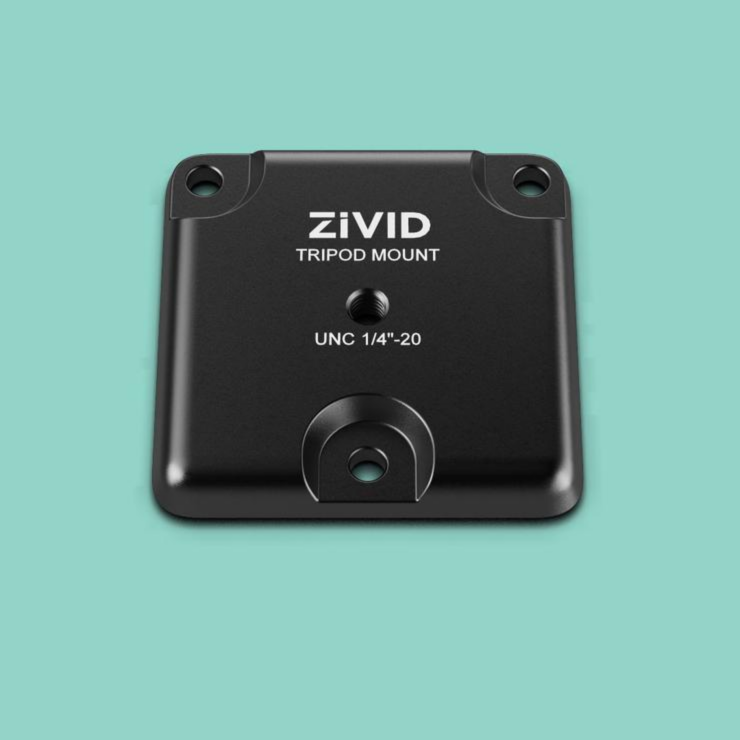 The tripod adapter comes with three M5 mounting screws for the interface with Zivid Two. The adapter has a standard UNC 1/4"-20 female screw thread that is common for most consumer-grade tripods. Attach the adapter to your tripod using a UNC 1/4"-20 screw that comes with the tripod.
The datasheet in PDF can be found at Accessories Downloads.
Zivid One+ camera has a UNC 1/4"-20 socket for direct mounting to a tripod so it does not require any additional adapter.
Continue reading to learn how to position the camera correctly.