Studio Guide
Zivid Studio is the graphical user interface (GUI) for the Zivid Software Development Kit (SDK). This allows the user to explore the functionality of the Zivid Cameras and the capturing of high definition 3D point clouds.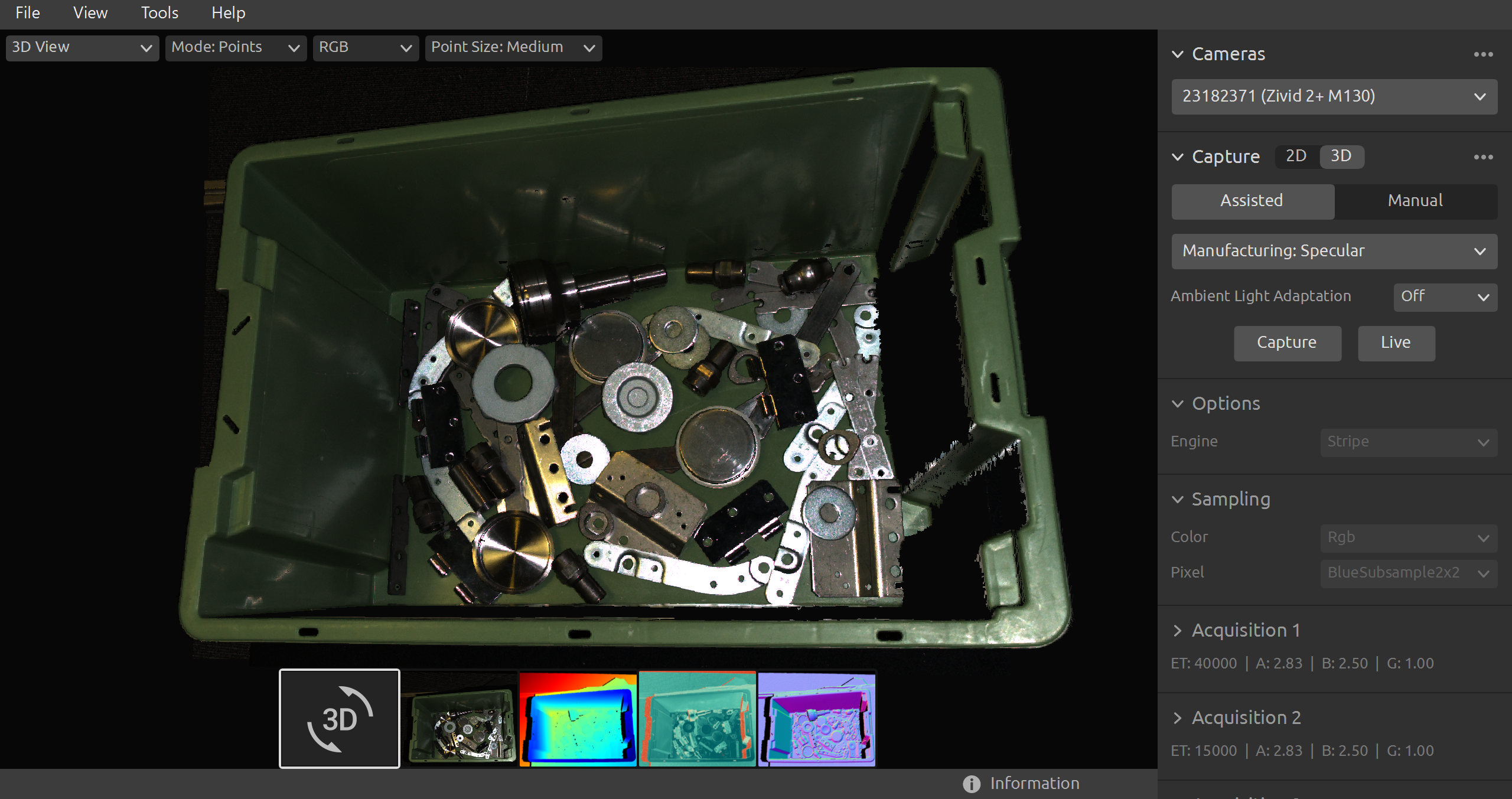 Use Zivid Studio to learn and understand how the majority of functions available in the Zivid SDK works. This is useful when developing your application. You can:
Capture point clouds.

Capture color images.

Visualize point clouds, color images (2D), depth maps (Z axis), SNR (Signal-to-Noise-Ratio) maps, and normal maps.

Analyze and evaluate 3D data quality.

Determine correct settings and filters for your target objects and scenes.

Save point clouds and color images to disk.
Continue reading about Zivid Studio: