Approved Zivid Two Ethernet Cables
All the cables Zivid supplies are designed for machine vision and robotics applications and tested for twisting, bending, and pull force. We can provide mechanical reliability test reports for all our cables on request.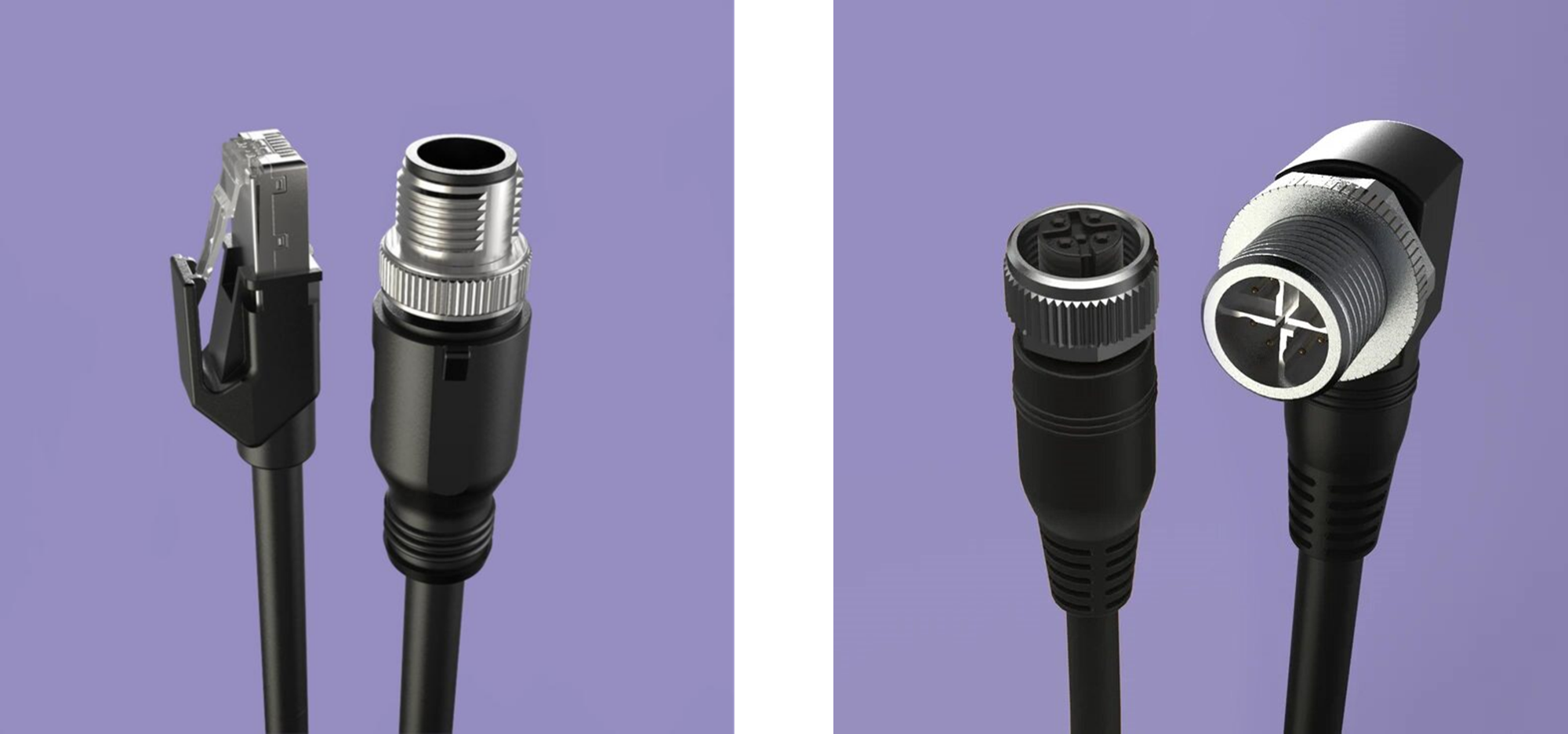 We offer CAT-6A Ethernet cables in 5m, 10 m and 25 m options. Cables of all lengths come with an RJ45 connector on the PC side and either a straight or angled (90 degrees) M12 connector on the camera side. To order Zivid cables visit Zivid WebShop.
The cable can be connected on the computer side either directly to the network card port or via an adapter or network switch.
Tip
For lengths up to 100 m, use a longer continuous CAT-6A cable or a network switch as an active extender/repeater together with another CAT-6A Ethernet cable.
Caution
We do not recommend using female-to-female or other passive Ethernet extensions.
Zivid strongly recommends that the cables are carefully checked before use or if run time errors occur. It is also strongly recommended to tighten the M12 Jack screw all the way in on the camera side when setting up the camera. The Ethernet connector needs to be screwed in completely to ensure the watertight IP rating of the camera.
Note
Use only Zivid approved Ethernet cables. Ensure that all connections are screwed in tightly.
The table below provides the Zivid Two Ethernet cable pinout.
Pinout

Pin

M12X-8

RJ45 (Color)

1

1 (WH/OG)

2

2 (OG)

3

3 (WH/GN)

4

6 (GN)

5

7 (WH/BN)

6

8 (BN)

7

5 (WH/BU)

8

4 (BU)
Tip
Zivid Ethernet cables are high-quality cables specifically designed to be suitable for robot applications.
Find the datasheet at Accessories Downloads to check for relevant robustness cable specs such as static and dynamic bending radius and tensile strength. The datasheet also provides information about bend and twist tests.